YOU CAN TURN YOUR CHILD INTO A ACADEMIC SUPERSTAR
Elementary school typically consists of grades kindergarten through sixth and might sometimes include pre-school or extended grade services, accommodating children through the eighth grade before they move on to middle or high school. These are the most formative years for a child's education and can help provide them with the educational building blocks for the rest of their life.
A child with special needs, however, will learn at a different pace than the rest of the general education population due to their need for individualized learning. Most schools in the US offer a special education program to assist those children who need a little bit of extra help during the school day.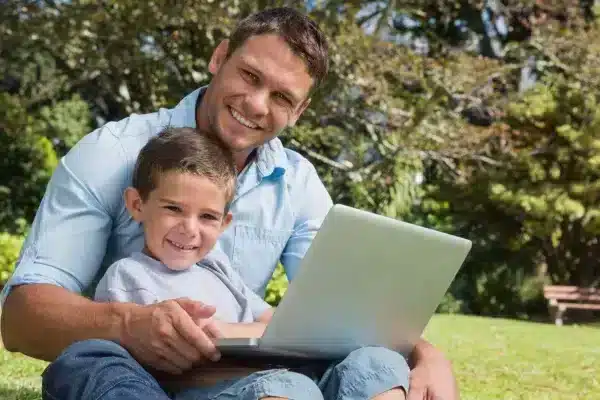 Special Education Tutoring works particularly well for children with special needs who are currently Elementary School age since they are young enough to quickly bounce back.
These services can include, but are not limited to:
Partial or full inclusion classrooms
Physical support
Emotional support
Behavioral therapy
Self-care therapy
If a child suffers from a learning disability, no matter what it might be, they have the right for a Free Appropriate Public Education (FAPE) under the Individuals with Disabilities Education Act (IDEA), which was signed into law in 1975 as the Education for All Handicapped Children Act (EAHCA) and was later reauthorized and renamed in 1990 as IDEA.
Enrolling In Special Education Services
If your child has previously been diagnosed with a disability or a special need, the first step in educational success is letting their school know so together, you can begin to develop an Individual Education Plan (IEP); if the possibility has been brought to your attention by the school, a professional assessment can be made by specialists in a number of areas. Regardless of when the diagnosis is made, an IEP helps but is not necessary to begin special education tutoring.
For those not familiar with an IEP, this is a clear, definable set of goals that are designed to help your child meet certain academic or social needs during the school year. An initial conference will be held consisting of you, your child's educators (and assistants, if needed), school officials and a variety of medical professionals that are trained to assess and diagnose different types of learning disabilities.
Once an accurate assessment has been performed and your child has been determined eligible for special education services, the IEP will be created to help your child meet specific goals during their current school year. These will include not only academic milestones but also take into account physical, behavioral, emotional or mental achievements that must be accomplished for a successful school year. Each IEP is based on your child alone, and will never include broad educational goals according to the standards of other children. It will also only be valid for the current school year; subsequent years will require a different IEP for each grade, as your child's academic requirements will more than likely change as they get older.
Special Education Tutoring Services
There are number of ways in which your child with special needs might be provided with the special education services they need to succeed in meeting their goals. This might be accomplished through use of a self-contained classroom, in which your child will learn with a smaller group of like-minded children in a secluded environment. It could mean a bit of special assistance while they attend regular classes with the rest of the general education population, which is a partial inclusion method for children without severely limiting disabilities.
When it comes to supplemental learning through special education tutoring, technology allows for a broader range of communication across many platforms. Elementary school children with special needs who struggle to pay attention in class and subsequently fall behind academically benefit greatly from more more one-on-one attention than they typically receive in a classroom environment. Your child with special needs learns in a way that is unique only to them, which is why Special Education Resource takes the curriculum they are currently learning in the traditional school environment and reshapes it to mirror the child's specific learning needs.
When a child with special needs does not understand the concepts that are being taught, it can lead to behavioral issues as they become frustrated, anxious or upset. That can, in turn, lead to emotional outbursts or a closed-off type of behavior as the child experiences depression, low self-esteem or questions about their own value and self-worth. As a parent, it's difficult to watch your child struggle through different areas in life. Not having the answers to assist your child in those struggles only fuels the frustration. Special education tutoring is becoming a more popular approach throughout the US. As classroom sizes grow and budgets continue to get slashed, parents are taking it upon themselves to give their child with special needs the necessary tools and guidance to reach their excellence.
Every child learns in their own way and in their own timeline, it's up to us as parents and educators to work with them on educational goals in a way that is easy for them to understand. Supplement learning through special education tutoring fills a massive gap in our education system today. Too often teachers are stuck with such a large classroom that they're unable to give each child the attention they need and deserve. Through special education tutoring, your child will have one-on-one attention as they work through the frustrations they're currently experiencing at school and get back on their path to excellence.