Don't Stress. No One's Perfect
By: Suzie Dalien, M.Ed.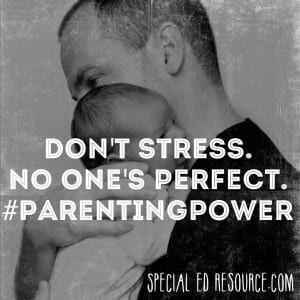 As parents, don't get stressed out about doing everything right. Focus your energy on simply doing and realize mistakes will be made. No one's perfect. #ParentingPower
---
This entry was posted on Monday, November 10th, 2014 at and is filed under Parenting and tagged as . You can follow any responses to this entry through the RSS 2.0 feed.