The Little Things Have The Biggest Impact On Children
By: Suzie Dalien, M.Ed.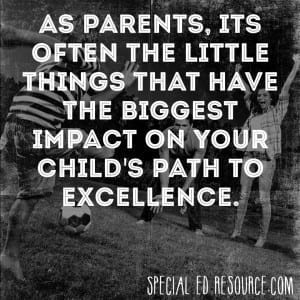 Some of the most memorable moments in a child's life don't require a massive amount of money or intense planning. A trip to the park, family movie night or even something as simple as a no electronics policy at the dinner table can leave a lasting impact. #ParentingPower
---
This entry was posted on Thursday, November 13th, 2014 at and is filed under Parenting and tagged as . You can follow any responses to this entry through the RSS 2.0 feed.