Make Learning Fun And Exciting
By: Suzie Dalien, M.Ed.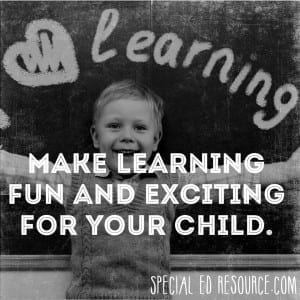 When teaching your child, be creative in your approach. Use excitement and imagination throughout all of life's lessons. The results are drastic increases in both comprehension and their ability to retain information.

Remember, children just want to have fun! #ParentingPower
---
This entry was posted on Monday, November 10th, 2014 at and is filed under Parenting and tagged as . You can follow any responses to this entry through the RSS 2.0 feed.