Reflection Is Vital To Success
By: Suzie Dalien, M.Ed.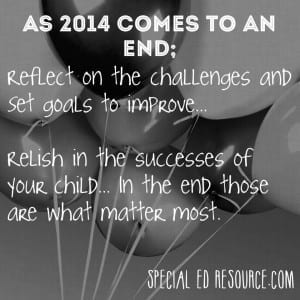 As 2014 Comes To An End;

Reflect on the challenges and set goals to improve…
Relish in the successes of your child… In the end those are what matter most.
#PositiveReflection
#NewBeginning
#HappyNewYear
---
This entry was posted on Wednesday, December 31st, 2014 at and is filed under Parenting and tagged as Success. You can follow any responses to this entry through the RSS 2.0 feed.