Adversity Is An Opportunity For Growth
By: Suzie Dalien, M.Ed.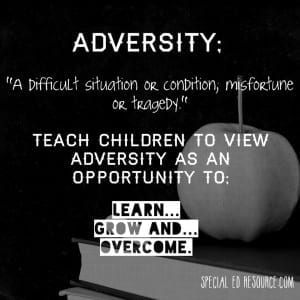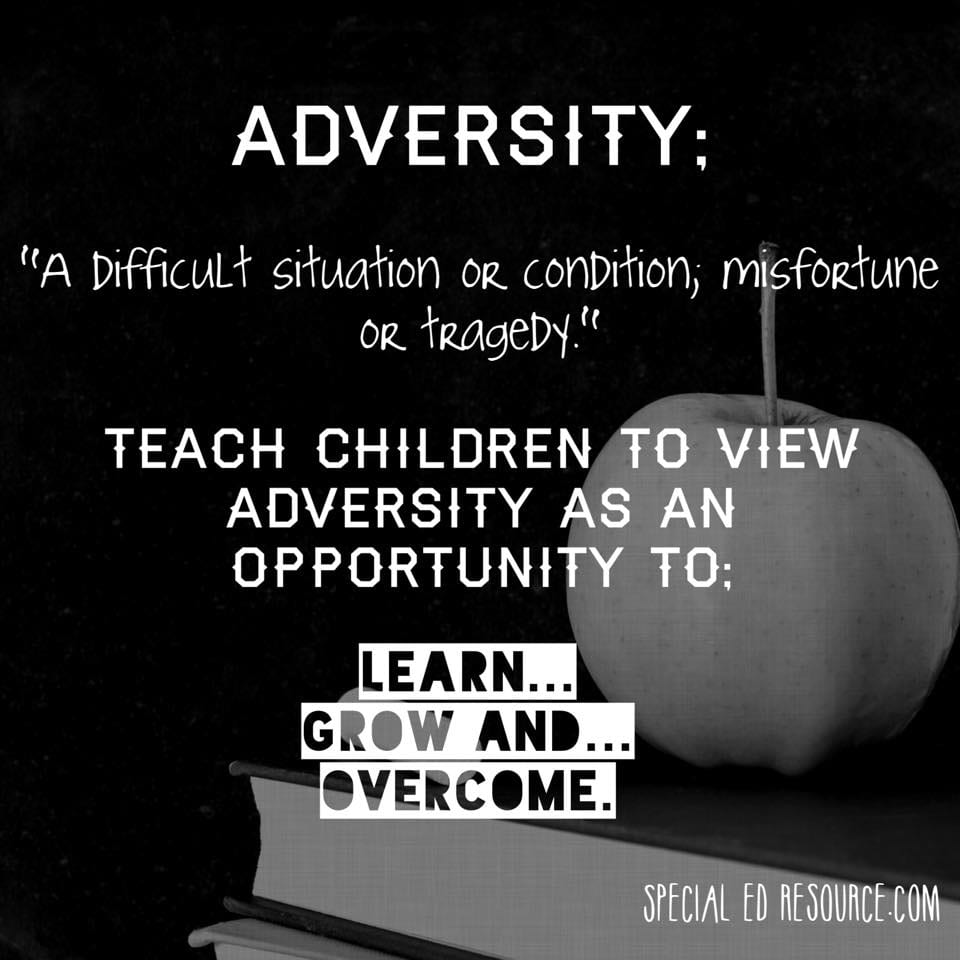 Adversity;

"A Difficult Situation Or Condition; Misfortune Or Tragedy." – Merriam-Webster

Teach children to view adversity as an opportunity to;
Learn…
Grow And…
Overcome
Misfortune and setbacks happen to everyone.
It's the actions we take when confronted with adversity that shapes our character, and helps to determine our life's path.
#AdversityIsAnOpportunityForGrowth
#PositiveActions
#Education
#OvercomeAndSucceed
---
This entry was posted on Monday, February 16th, 2015 at 3:59 pm and is filed under Success and tagged as Adversity. You can follow any responses to this entry through the RSS 2.0 feed.