Be My Parent And I Will Succeed
By: Suzie Dalien, M.Ed.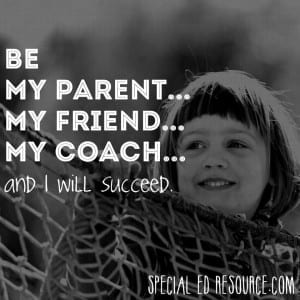 Be My Parent, My Friend, My Coach And I Will Succeed.
Parents Guide From A Child's Point Of View;
Love me and I will love you back unconditionally.
Believe in me and I will exceed your wildest expectations.
Guide me and I will overcome any obstacle no matter the size.
Be patient with me and I will learn right from wrong.
Be my parent, my friend, my coach and I will succeed.#ParentingPower #BelievingIsTheAnswer #Simplicity
---
This entry was posted on Monday, December 29th, 2014 at and is filed under Parenting and tagged as Success. You can follow any responses to this entry through the RSS 2.0 feed.