Encouragement Is The Perfect Gift
By: Suzie Dalien, M.Ed.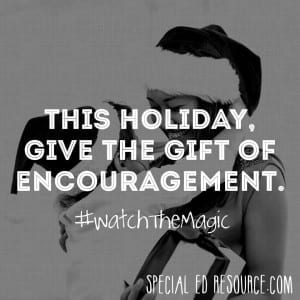 This Holiday, Give The Gift Of Encouragement.
With constant encouragement coupled with love and acceptance, your child will enjoy the fruits of success. #SuccessIsARight #PositiveInfluence #SpecialEducation
---
This entry was posted on Tuesday, December 23rd, 2014 at and is filed under Parenting and tagged as . You can follow any responses to this entry through the RSS 2.0 feed.