Home Is Where The Heart Is
By: Suzie Dalien, M.Ed.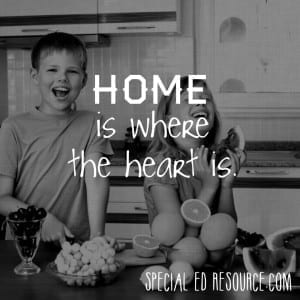 Home Is A Happy, Safe And Nonjudgmental Environment For Children

Home is a comfort zone filled with love, understanding and a sense of togetherness.
Some of the most important life lessons are learned amongst family and the closest of friends in an environment free of barriers and filled with limitless possibilities.
#HomeIsWhereTheHeartIs
#CreateABetterTomorrow
---
This entry was posted on Wednesday, January 14th, 2015 at and is filed under Parenting and tagged as Home. You can follow any responses to this entry through the RSS 2.0 feed.