Innovative Thinking Starts At A Young Age
By: Suzie Dalien, M.Ed.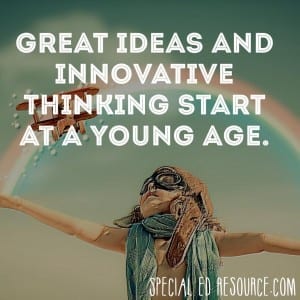 Foster your child's creative side and allow their imagination to soar without boundaries. The next world-changing invention or even a cure for cancer may be locked up in their minds. #LetItOut #ParentingPower
---
This entry was posted on Sunday, November 9th, 2014 at and is filed under Parenting and tagged as . You can follow any responses to this entry through the RSS 2.0 feed.