Positive Influencers Help Children
By: Suzie Dalien, M.Ed.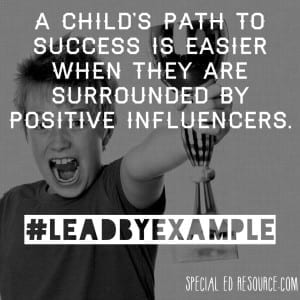 A Child's Path To Success Is Easier When They Are Surrounded By Positive Influencers

Be a positive influence to all children.
Whether you're a parent, teacher, family member or friend, setting a positive example will leave a lifelong impression on a child and help them navigate toward success.
---
This entry was posted on Sunday, January 11th, 2015 at and is filed under Environment Shapes Children and tagged as Positive Influence. You can follow any responses to this entry through the RSS 2.0 feed.