Self Advocacy Is Vital
By: Suzie Dalien, M.Ed.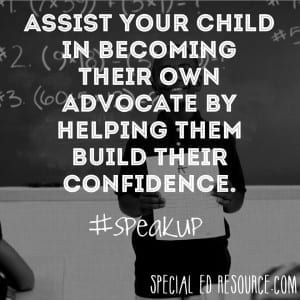 Assist Your Child In Becoming Their Own Advocate

You can't be with your child every second of every day especially in school. Teach them how to speak up for themselves with respect, confidence and the forthright to effect positive change in their own lives. #StandUpForWhatsRight #SelfAdvocacy

---
This entry was posted on Wednesday, December 17th, 2014 at and is filed under Parenting and tagged as . You can follow any responses to this entry through the RSS 2.0 feed.