Through Belief Anything Is Possible
By: Suzie Dalien, M.Ed.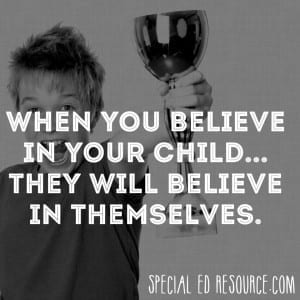 When You Believe In Your Child… They Will Believe In Themselves.
Confidence is created through believing that no obstacle is too large and when you apply yourself… Anything is possible.
When children have the backing of their parents and educators, the road to success is wide open.
#ThinkDifferently
#Believe
#SpecialEducation
---
This entry was posted on Tuesday, December 30th, 2014 at and is filed under Parenting and tagged as Believe In Children. You can follow any responses to this entry through the RSS 2.0 feed.