Together, We Can Change The World Of Education
By: Suzie Dalien, M.Ed.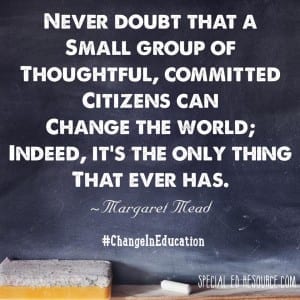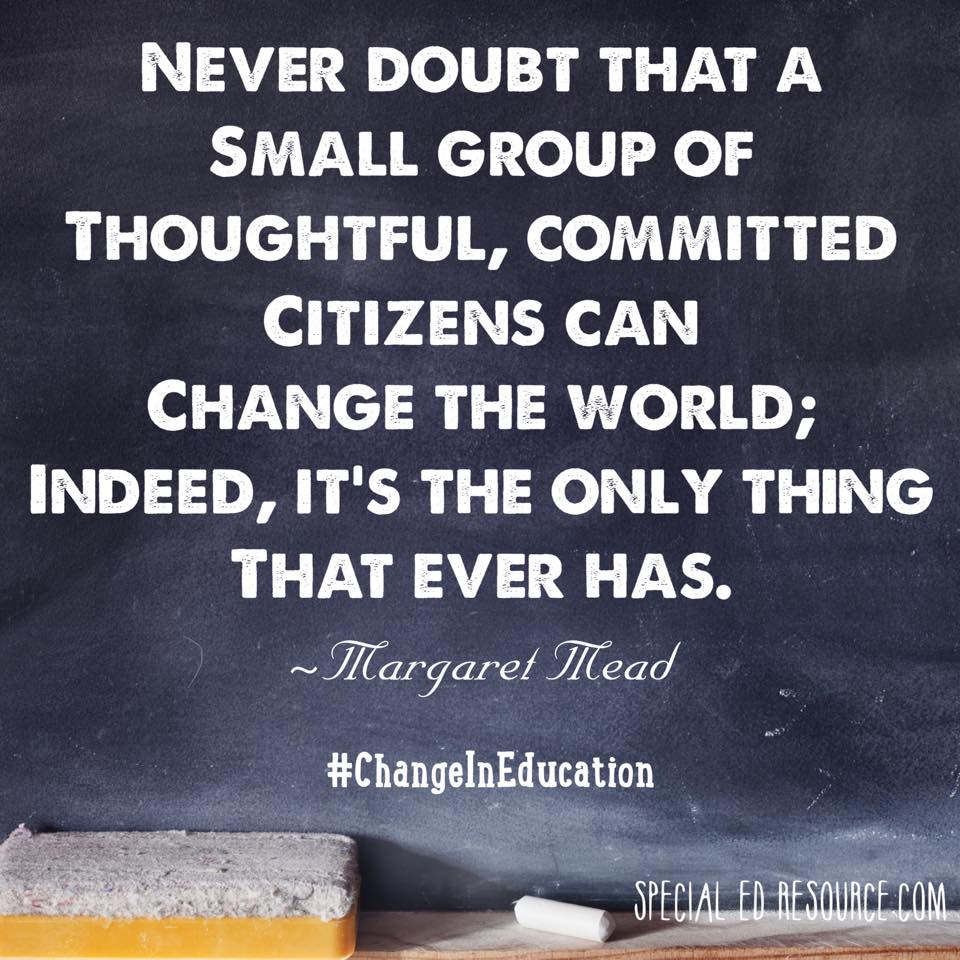 When A Group Of Like-Minded Individuals Band Together, A Revolution Happens

The Education System NEEDS one!
"Never Doubt That A Small Group Of Thoughtful, Committed Citizens Can Change The World; Indeed, It's The Only Thing That Ever Has." ~ Margaret Mead
#ChangeCanHappen
#AdvocateForABetterEducation
---
This entry was posted on Friday, May 8th, 2015 at and is filed under Environment Shapes Children and tagged as Educational Change, Margaret Mead. You can follow any responses to this entry through the RSS 2.0 feed.