Children Benefit From Structure And A Routine
By: Suzie Dalien, M.Ed.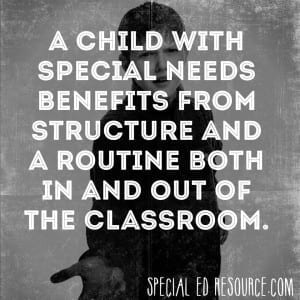 This busy holiday season, don't forget it's the little things that truly help your child be successful. #Consistency #SpecialEducation
---
This entry was posted on Tuesday, December 9th, 2014 at and is filed under Environment Shapes Children and tagged as . You can follow any responses to this entry through the RSS 2.0 feed.